The owners and managers of small and mid-sized businesses must operate with fewer resources than the financial, managerial and human resources available to publicly-traded corporations. Yet they face many of the same challenges. To meet these challenges the hard-working small business owner often spends most of his or her waking hours concentrating on the business trying to provide for their family. For each of us, time is our most valuable asset.
Despite all the time and effort devoted to the business, these people have few, if any resources to really understand how to value the results of that effort. For example, when a downturn in the economy comes, are you equipped to successfully apply for a loan at your local bank, or predict cash flows to order important product or equipment that will grow your business? Balance Coach and Consulting LLC is designed to help you – the business owner, the manager, the executive that has to cover the next payroll – plan for and work through the issues that arise in the course of every successful business.
Imagine how it would feel to know what the value of your business actually is – to those outside your company. How would it feel to be able to go to your banker and tell him that you deserve a better rate on that short-term loan you need – to open another location, meet that payroll or to order new product?
Rather than spending more time on the business, wouldn't it be more valuable to spend more time with family? What is the value of creating a better work/life balance? Do you feel that it is possible to spend time with family and friends while growing your business, all while spending fewer hours working? Why miss out on some of the most important events that every family looks forward to: birthdays, graduations and marriages? You can begin your journey to achieving this new balance by working with Balance Coach and Consulting to learn more efficient ways to creating your better life.
Picture yourself knowing that you will have the time to enjoy your child's next birthday, without worrying about your business losing customers because you are away. All of this is possible, working with Balance Coach and Consulting, LLC. We will open your eyes to the value of each hour of your life and how to enjoy more of those hours.
I have known Don for a period of 8 months, during which Don has displayed a mastery over multiple subjects: Accounting, Economics, Finance, Strategic Management, and Social Psychology. He is articulate and communicates with passion, but with a deep sense of the other person's position on the matter at hand. Because of his intellect, I have found him challenging, always looking for better processes, methodologies, and learning opportunities.
Any organization would benefit greatly from Don's abundant talent.
Mark Senseney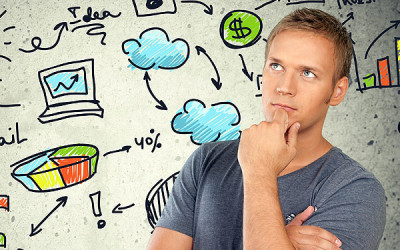 Last Friday, I had the pleasure of speaking to a group from the British American Business Council. The subject of the day was Fulfillment; an apparently simple and straightforward concept, but one that is frequently overlooked in our society. Why does this...
read more